"Evona was super helpful and professional throughout the entire ordering process! She responded quickly to my messages and worked with me on every detail. The stroopwafel cookies I ordered came out better than I had hoped! Very satisfied and highly reccomend working with Gourmet Wedding Gifts!"
Alyssa Weigers
"Our stroopwafel favors were delicious and gorgeous! Evona did an phenomenal job and was so patient and responsive with our design requests. They were absolutely perfect for our wedding day!"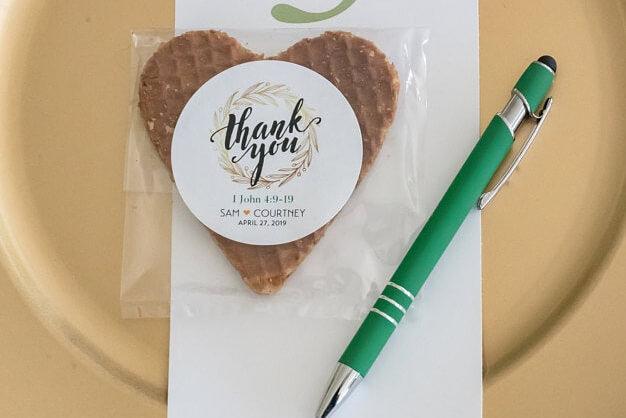 verocuore
"These favors were perfect for my brunch wedding reception! Evona provided EXCELLENT customer service and the waffles were delicious."
jsrogers10
"An absolute hit for our brunch wedding. The lavender chocolate went along with our lavender theme. Wonderful and attentive customer service."
spazdafish
"These tasted SO good! They were the absolute perfect wedding favor. I was happy to have some leftover to eat for ourselves. They even redesigned the labels to reflect the florals from our wedding. Highly recommended!"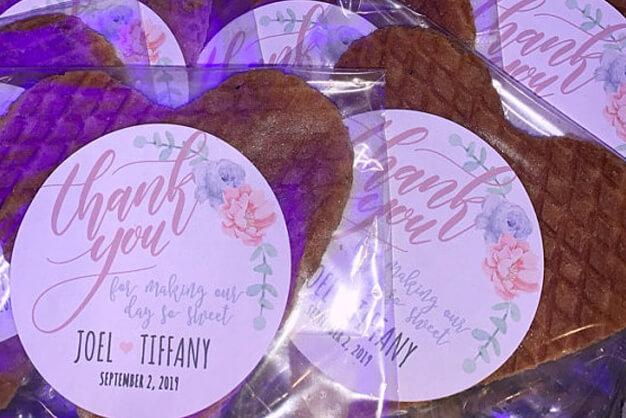 TBDazzle
"We used these as favors at our wedding, and they were a huge hit! They tasted absolutely delicious, and the stickers were so cute. Ordering, figuring out details, and communication with this shop was super easy, and I highly recommend them!"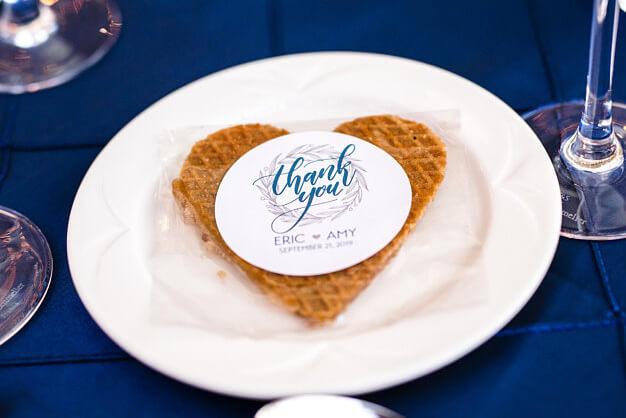 abueno526